The military pension will undergo a major change within a few months. The traditional "Legacy" pension plan is about to have a new sibling, the Blended Retirement System (BRS). Military Service men and women with less than 12 years of service will have the option to switch to the new Blended Retirement System beginning January 1, 2018 through December 31, 2018. Making the wrong irrevocable choice can be costly. Advisors that understand the difference can provide valuable guidance.
We hope everyone was able to reflect this past Saturday on all the veterans who have risked their lives to protect our country. For those veterans, we would like to thank you for your brave and honorable service. As a small token of our appreciation for your service to our country, FedSavvy would like to help military service members, pro bono, evaluate what pension plan is the best for their personal situation.
Contact us by phone: 855-531-7252 (toll free) or email: carol@fedsavvy.com, to schedule a consultation so that we can assist you in making an informed decision that will affect your future.
Thank You for Your Service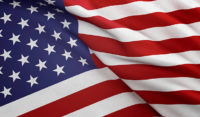 ---
Investment advisory services offered through Global Financial Private Capital, an SEC-Registered Investment Adviser ("GFPC"). SEC registration does not imply a certain level of skill or training. Securities offered through GF Investment Services, LLC, Member FINRA/SIPC. (GFIS). GFPC and GFIS are not affiliated with Franklin Planning or FedSavvy Educational Solutions. In addition to providing certain investment services on behalf of GFPC and GFIS as described on Global Financial separate website or Brochure, individuals associated with Franklin Planning may provide or offer to its clients certain other products or services outside GFPC and GFIS supervision and control, including but not limited to, insurance-related advice, estate and tax planning products, retirement classes for Federal Government Agencies and services ("Other Services"). Attendees are advised that these Other Services are provided and offered exclusively by Franklin Planning or FedSavvy Educational Solutions and are not endorsed, provided, offered or supervised by GFPC or its affiliates. 
http://fedsavvy.com/wp-content/uploads/2017/11/4742144696_ffe47d596f_o.jpg
1493
2013
FedSavvy
http://fedsavvy.com/wp-content/uploads/2014/07/logo-R.png
FedSavvy
2017-11-13 10:13:15
2017-11-13 10:15:49
Honoring All Who Served So Bravely This Past Veterans Day