Carol Schmidlin – Founder
Specialist on Retirement Planning for Federal Employees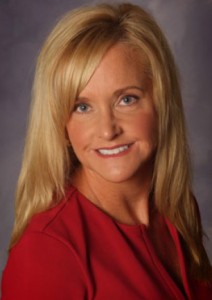 Carol Schmidlin, President of FedSavvy Educational Solutions has made it her mission to guide federal employees through the complex terrain of options, provisions, and tactics to enable them to maximize the benefits they have earned. Specializing in this area requires extensive training and constant updating as regulations change. Carol provides classes to federal agencies regarding the complexity of their benefits, along with the intricacies of retirement planning. Her classes focus on how to take responsibility for your own destiny.
Author of the book –"FedSavvy, Tools and Tips to Maximize Your Federal Benefits" – Carol is widely recognized as a specialist on retirement planning for federal employees. She frequently appears on radio, TV, webcast and does various speaking engagements of retirement planning.
Carol Schmidlin holds a B.S. degree in Business Administration from Rowan University (formerly Glassboro State College). Carol maintains Series 6, 7, 63, and 65 licenses and has achieved the Registered Financial Consultant (RFC) designation through the International Association of Registered Financial Consultants. She is an active member and contributor to Ed Slott's Master Elite IRA group.
Schmidlin regularly provides a variety of benefit and retirement classes throughout the country. She has appeared on NBC, CBS, ABC, and FOX affiliates across the country and has been featured in articles on over 350 websites including CNBC, MSN Money, New Jersey Online (NJ.com), Reuters, MarketWatch and Yahoo Finance!
Email: Carol@fedsavvy.com
Phone: (855) 531-7252 (toll free)
AREAS SERVED:  Pennsylvania, New Jersey, Delaware, Maryland, Virginia, Washington DC and areas not served by another FedSavvy Trainer/Advisor
---
Robert M. Burkarth III
Email:  Robert.Burkarth@fedsavvy.com
Phone: (212) 847-6508
AREAS SERVED:  New York
---
Joan Connell, PhD
Email:  Joan@fedsavvy.com
Phone: (850) 437-3127  or  1 (800) 860-7752
AREAS SERVED:  Pensacola, FL; Mobile, AL; Baton Rouge, LA Western Panhandle of Florida, Alabama, Mississippi, and Louisiana
---
Nora Hartquist
Email: nora@solution4you.com
Phone: (540) 659-0300
AREAS SERVED:  Stafford and Surrounding Cities
---
Mark Heinrich
Email:  Mark.Heinrich@fedsavvy.com
Phone: (918) 744-1564  or  1 (800) 879-2023
AREAS SERVED:  Oklahoma, Texas, and Arkansas
---
Annalee Leonard
Email:  Annalee@fedsavvy.com
Phone:  (850) 437-3127
AREAS SERVED:  Gulf Coast – Northern Florida and Panhandle, Alabama, Mississippi, and Louisiana
---
Curvin Miller
Email:  Curv@fedsavvy.com
Phone: (937) 320-4733
AREAS SERVED:  Ohio
---
Landon Randall
Email:  Landon@fedsavvy.com
Phone: (623) 933-9508
AREAS SERVED:  Arizona
---
G. Wallace "Wally" Smith
Email:  Wallace'Wally'@fedsavvy.com
Phone: (303) 434-3892
AREAS SERVED:  Colorado
---
Eric Weschke
Email:  Eric@fedsavvy.com
Phone: (631) 675-1885
AREAS SERVED:  New York, including the boroughs of Long Island and Manhattan